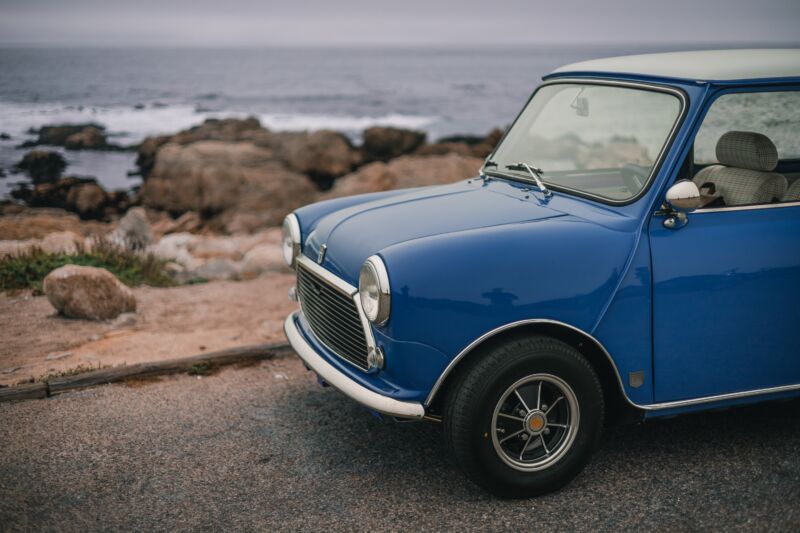 Monterey Car Week always brings out the automotive industry's heavy hitters, from world-class vintage cars to brand-new seven-figure track toys, classic Vespa scooters, and everything in between. And yet, a surprising duo wound up as my favorite experience of the week: driving a pair of two tiny "Super Coopers" brought to Monterey by Gildred Racing to promote the debut of a new Tesla-powered electric project.
The company's Super Cooper electric powertrain conversion might have deserved the lion's share of headlines as the latest and greatest offering, but the company's previous Super Cooper "S" also delivers an absurd 502 hp (375 kW) to the rear wheels from a mid-mounted supercharged V6.
Taking an expansive view, the pair truly serves as a microcosm that perfectly encapsulates the current enthusiast industry, right down to the differences between rear- and front-wheel drive—and even to this day, I can't decide which I liked more.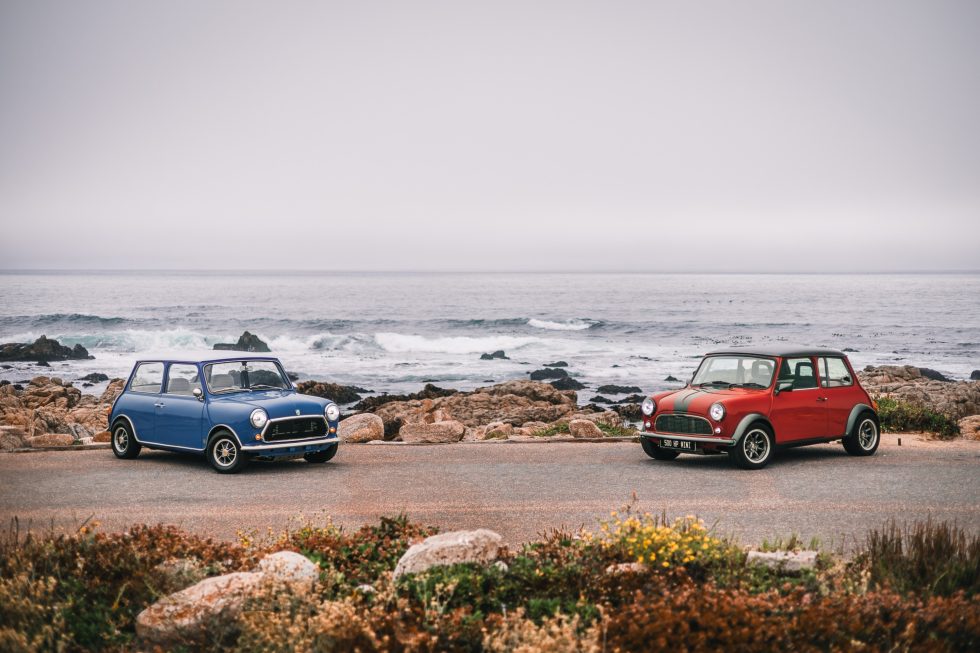 Mini race cars for major enthusiasts
Gildred Racing of Buellton, California, specializes in restorations and race prep for classic Mini Coopers. A halo project that transformed one of the diminutive British hatchbacks into a mid-engine RWD screamer helped make the name more recognizable when the first Super Cooper started attracting attention six years ago. And the S I drove certainly didn't disappoint.
For a bit of context, this car previously beat a McLaren 720S drag racing on Season 2 of Netflix's Fastest Car, so my impressions of absolute insane acceleration should not be considered exaggeration. Not even close, since the peak of 502 hp is dyno-proven at the wheels, not at the crank. Power-to-weight ratios work exponentially, after all, and even with a 3.5 L Acura V6 and supercharger dropped in behind the front seats, this little Cooper still weighs only 2,100 pounds (954 kg).
Forget about ABS or traction control; the S demands the utmost driver attention at all times, highlighted by a six-speed stick shift sending that torque to the ground. A set of 13-inch wheels shod in 225-millimeter tires helps tame the tiny beast a bit, but once some classic Monterey mist started rolling in off the coast, we started skittering around on slippery roads with only a hint of countersteering required to flick into seriously fun action.