Can't Wait Wednesday/Waiting on Wednesday is hosted by Wishful Endings and was previously hosted by Breaking the Spine.   It was created to show off a future release that you are excited for.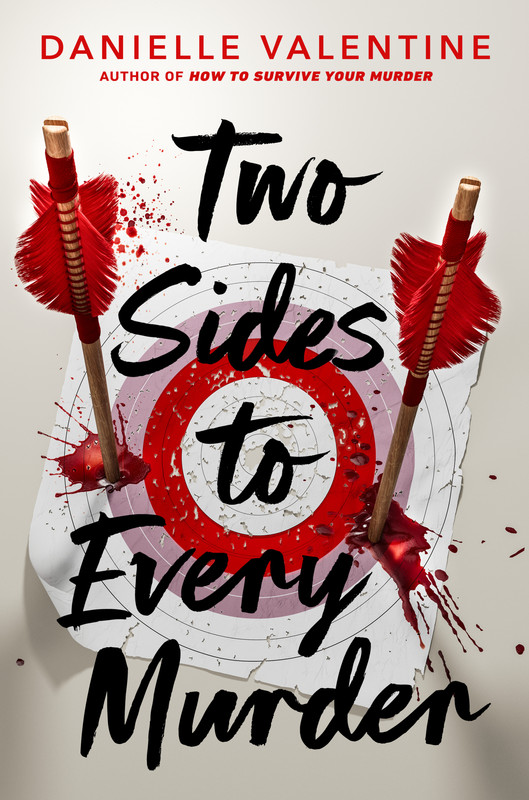 Two Sides To Every Murder by Danielle Valentine
From the author of How to Survive Your Murder comes another twisty, meta thriller about two teens returning to the site of the Camp Lost Lake murders to uncover long-buried family secrets.
Most peoples' births aren't immortalized in a police report. Unlike Olivia, who was born in the middle of a massacre. Literally. Despite such an auspicious start, Olivia's life has been pretty perfect. Until she discovers the man she calls dad is not her biological father. And the only place she knows to seek answers about her paternity is the site of the murders, Camp Lost Lake, where her mom worked until that deadly night.
Most people don't spend their formative years on the run with an alleged murderer. Reagan did, and she's had enough. In the court of public opinion, her mom has been tried and found guilty of the deaths at Camp Lost Lake 17 years ago. Since that night, Reagan and her mom have been in hiding, and she's determined to find evidence to exonerate her mom once and for all.
Luckily for Olivia and Reagan, Camp Lost Lake is finally reopening. Providing the perfect opportunity to find answers. As Olivia and Reagan delve deeper into the camp's history, they uncover a tangled web of family secrets. But someone else is desperate to keep the past hidden, even if it means committing murder— again .
As darkness falls, the only way to uncover the truth of what occurred all those years back is to unmask the killer. If they can survive.
Expected publication June 4, 2024
Is this one on your TBR yet?