Capital continued to flow out of crypto-backed investment funds last week, with total outflows for the past nine weeks now nearing $500 million.
According to crypto research and investment firm CoinShares' latest crypto fund flows report, outflows for last week alone came in at $54 million, a slight improvement from outflows of $59 million the week before, but a worsening from $11.2 million in outflows two weeks ago.
The crypto fund market has now seen outflows in eight of the nine last weeks, while year-to-date net inflows have fallen to just $51 million, the data showed.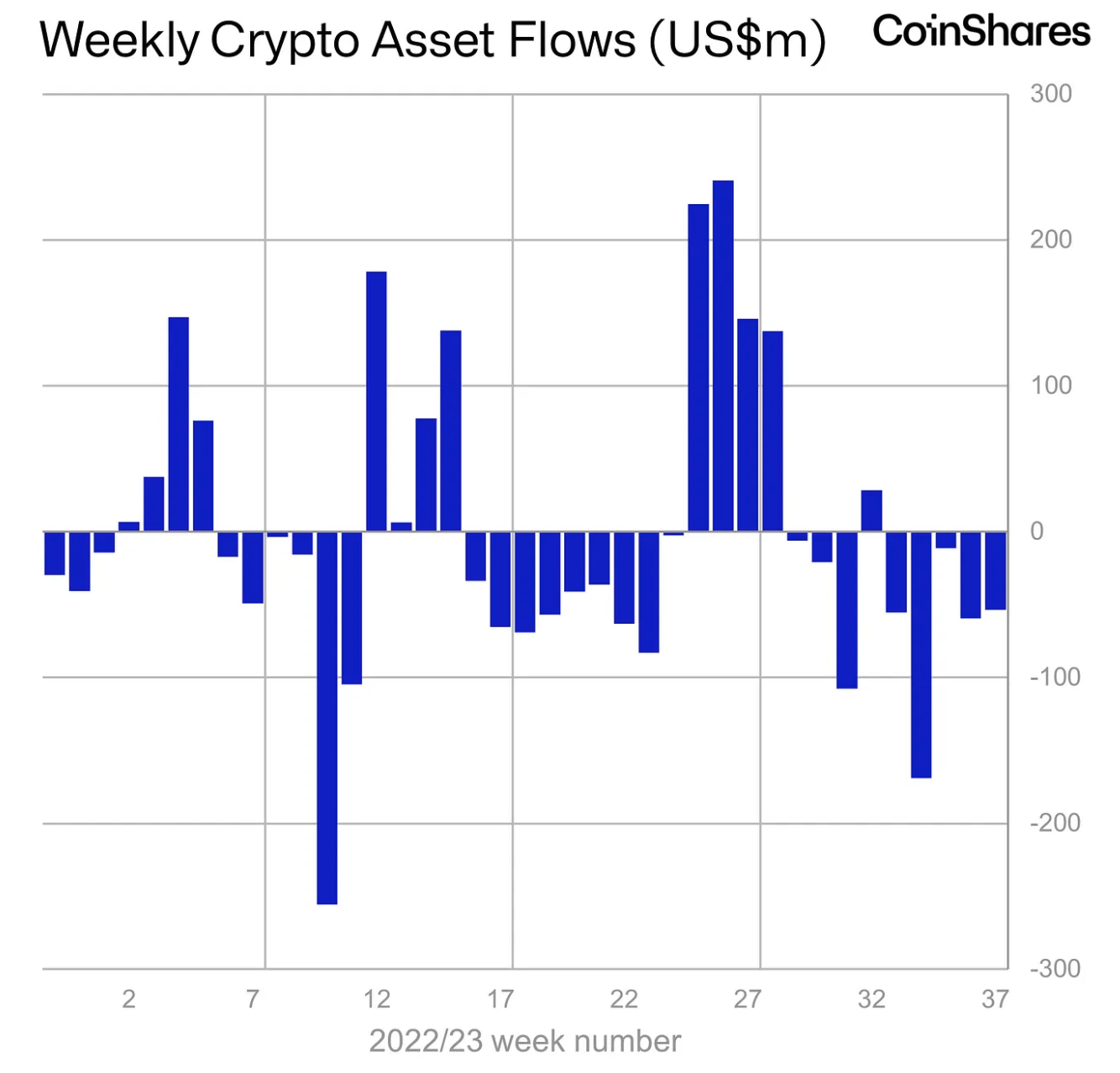 Looking at specific digital assets, Bitcoin (BTC) as usual made up the vast majority of the flows, with $45 million of outflows alone.
That was still a notable improvement from a week earlier, when Bitcoin funds recorded outflows of $69 million.
Short-Bitcoin funds – funds that rise in value as Bitcoin's price falls – also saw significant outflows of $3.8 million, indicating that speculators are increasingly in doubt about the near-term direction of the number one digital asset.
Outflows for ETH and BNB funds
For altcoin funds, the largest changes were seen in funds backed by Ethereum's native token ETH, which lost $4.8 million on a net basis, the same amount as the week before.
Another altcoin category that stood out were the funds backed by Binance's exchange token BNB, which saw about $300,000 of outflows.
Funds backed by other digital assets saw only minor changes for the week, and that included the multi-asset fund category, despite it being ranked third by total assets under management (AUM).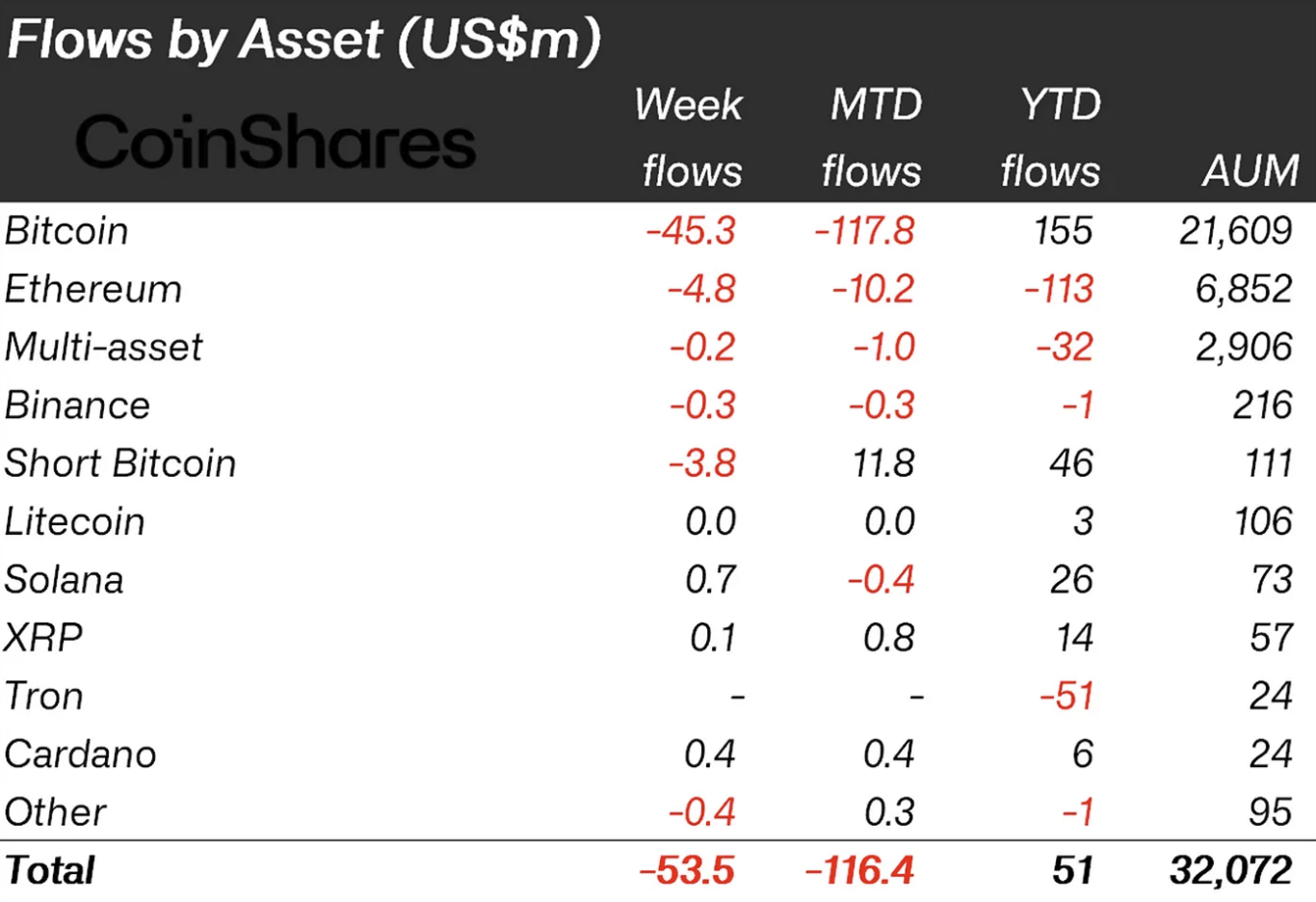 Commenting on the fund flows for the week, CoinShares analyst James Butterfill wrote that the outflows have mainly been seen from products registered or listed in the US, followed by those in Germany, Canada and Sweden.
The analyst added that trading volumes have picked up a little, and now stands at about $1 billion for the week, up 42% from the prior week.