Major film franchises expanding into streaming television is officially a trend: Star Wars, the Marvel Cinematic Universe, the DC Universe, and now Legendary Entertainment's MonsterVerse, which brought together Godzilla, King Kong, and various other monsters (kaiju) created by Toho Co., Ltd into the same fold. There have been four feature films thus far, with a fifth slated for a 2024 release, plus the animated series Skull Island, which debuted on Netflix earlier this year.  And now we've got the first teaser for Apple TV+'s Monarch: Legacy of Monsters, which picks up where the 2014 film Godzilla left off.
Set 15 years after a nuclear disaster in Japan, the 2014 Godzilla reimagined the classic monster's origins and featured the titular beast battling giant winged parasitic creatures called MUTOs (Massive Unidentified Terrestrial Organism) that feed off nuclear energy and waste (and also warheads). San Francisco suffered quite a bit of major property damage as a result. That film also introduced us to Project Monarch, a secret organization established in the 1950s to study Godzilla and other kaiju—after attempts to kill Godzilla with nuclear weapons failed.
Monarch: Legacy of Monsters will further explore the history and aftermath of those events. Per the official premise:
Following the thunderous battle between Godzilla and the Titans that leveled San Francisco, and the shocking revelation that monsters are real, Monarch: Legacy of Monsters tracks two siblings following in their father's footsteps to uncover their family's connection to the secretive organization known as Monarch. Clues lead them into the world of monsters and ultimately down the rabbit hole to Army officer Lee Shaw, taking place in the 1950s and half a century later where Monarch is threatened by what Shaw knows. The dramatic saga—spanning three generations—reveals buried secrets and the ways that epic, earth-shattering events can reverberate through our lives.
Kurt Russell stars as Lee Shaw in the present day, while his son Wyatt Russell (who played John Walker in Falcon and the Winter Soldier) plays Shaw as a young man in the 1950s. The cast also includes Anna Sawai as Cate Randa, a former schoolteacher and "G-Day" survivor; Kiersey Clemons as a "roguish" American ex-pat named May; Ren Watabe as Kentaro, who is on a personal quest to learn more about his mysterious father; Joe Tippett as Tim, described as an "office drone" who longs to be a secret agent; and Elisa Lasowski as an expert operative named Duvall. John Goodman reprises his role as Monarch researcher Bill Randa from 2017's Kong: Skull Island, with Anders Holm playing the younger version.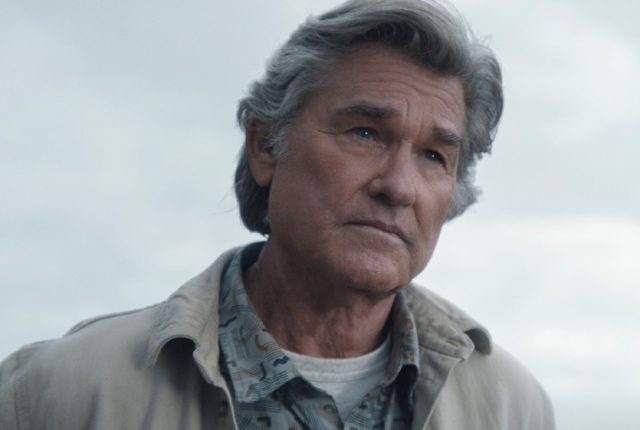 The teaser doesn't tell us much more about the plot, but it does establish the major players. It opens with a voiceover by Bill Randa (speaking via an archival video). "I can't go back in time and fix all the mistakes I made," he says. "But maybe I can leave something for the future. A legacy." Cut to the aging Shaw, declaring that "the world is on fire" and he is determined to do something about it. It seems Monarch has strayed from its original mission to protect both the Titans' world and our own; now, the project seems to just want to chase monsters. And it looks like we'll be getting monsters aplenty, along with the usual massive property damage. The teaser's worth it just for that great final shot of a roaring Godzilla himself.
Monarch: Legacy of Monsters debuts on Apple TV+ on November 17, 2023.
Listing image by Apple TV+