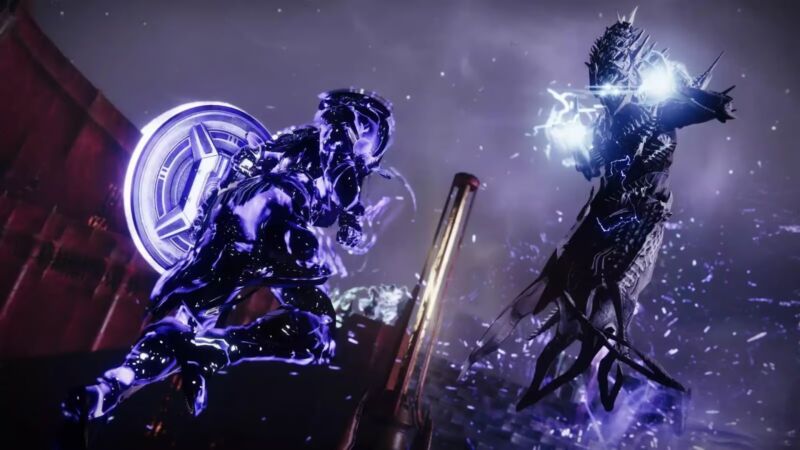 Just over a year ago, Bungie went to court to try to stop a serial Destiny 2 cheater who had evaded multiple account bans and started publicly threatening Bungie employees. Now, that player has been ordered to pay $500,000 in copyright-based damages and cannot buy, play, or stream Bungie games in the future.
In a consent judgment that has apparently been agreed to by both sides of the lawsuit (as dug up by TorrentFreak), district court judge Richard Jones agrees with Bungie's claim that defendant Luca Leone's use of cheat software constitutes "copyright infringement" of Destiny 2. Specifically, the cheat software's "graphical overlay" and use of "inject[ed] code" creates an "unauthorized derivative work" that violates federal copyright law. The judgment imposes damages of $150,000 for violations on each of the two infringed works (seemingly encompassing Destiny 2 and its expansions)
Leone also created new accounts to get around multiple ban attempts by Bungie and tried to "opt out" of the game's license agreement as a minor in an attempt to do a legal end run around Bungie's multiple account bans. This made each of Leone's subsequent Destiny 2 logins unlicensed violation of Bungie's copyright, according to the judge's order, which tacks on $2,000 in damages for each of "at least 100" such logins.
Go away and don't come back
The judge's order in this case also includes what could be the most extreme permaban in gaming history. Leone is prohibited from "obtaining, downloading, copying, playing, streaming, or otherwise interacting with Bungie's games" going forward, as well as from possessing and/or promoting any cheat software associated with the game. Leone is also prohibited from buying or selling Bungie accounts and emblems and must halt his use of URLs and websites associated with that illicit business.
More than that, though, the judge issued a sweeping order requiring Leone to "disable, remove, or otherwise shut down any social network, video sharing, or digital messaging accounts under his control" that were dedicated to the promotion or discussion of his previous infringement. Leone will still be able to use personal social media accounts but is warned against posting any content "connected to the use and proliferation of cheating software."
Beyond the cheating, Leone's case also included disturbing accusations of threats and stalking against Bungie employees, including Bungie Community Manager Dylan Gaffner. To prevent that kind of harassment in the future, Leone won't be allowed to come within 1,000 feet of Bungie's offices or the known address of any Bungie employee and is explicitly enjoined from such harassment in the future.
Lawsuits against individual cheaters are relatively rare except in extreme circumstances like those in this case. But Bungie has had a fair deal of success using copyright law as a legal cudgel against the makers of the cheats themselves. While a judge dismissed one such case against cheat maker AimJunkies last year, Bungie has since been awarded $12 million, $13.5 million, $6.7 million, and $16.2 million in damages in four separate copyright-based judgments against cheat makers.