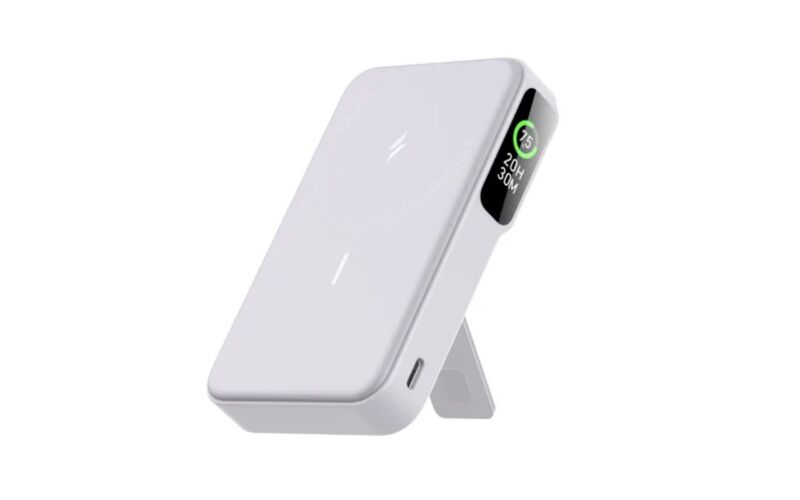 Qi2 is either a big step forward or a "Wait, that's it?" moment, depending on what kind of wireless charging you're used to using.
If you've only ever used standard Qi chargers with devices that don't have their own schemes, the Wireless Power Consortium's announcement today of the first Qi 2.0 devices being ready to launch before the holidays, with more than 100 in the queue behind them, is great. Qi2 sports a "Magnetic Power Profile" (MPP), created with help by Apple's MagSafe team, to help align devices and chargers' coils for faster, more efficient charging. Qi2-certified devices set onto Qi2 chargers can achieve 15 W charging, up from 7.5 W in the standard Qi scheme.
That brings Qi2 devices up to the same speed as iPhones on MagSafe chargers, and it clears up some consumer confusion about how fast a device might charge on Qi, MagSafe, or proprietary chargers. Should a phone and charger be Qi2 certified, you can now expect about 15 W out of it, regardless of whatever Google, Apple, or third party is behind them. Android and iPhone users alike are no longer beholden to their primary hardware vendor if they want 15 W of wireless juice.
This announcement does not, however, bring the Qi2 standard close to the far-out speeds that proprietary setups now offer. OnePlus has offered a 50 W charger for its phones for years now. Google's Pixel phones can typically reach just a bit beyond Qi speeds (like 18 W) when paired with a proprietary Pixel charger.
The iPhone 15 launched with "future Qi2 wireless charging," but the compatibility of prior generations of MagSafe phones is not yet known. Given that they were built on MagSafe, and that MagSafe is the foundation of Qi2's Magnetic Power Profile, there could be backwards compatibility, though the magnetic ring alignments are not identical between MagSafe and Qi2. Google's Pixel 8 Pro does not support Qi2, but it already gets up to 12 W on standard Qi chargers and can jump up to 30 W on certain other pads. It was ready for the future, just not the standardized one.
A number of accessory makers, including stalwarts Anker and Belkin, had already lined up their Qi2-compatible offerings, waiting for the certification to drop. It will be interesting to see if Qi2 brings a wave of magnet mania to Android phones, akin to the MagSafe-induced blitz a few years back. Magnetic charging packs, wallets, wireless charging for a non-wireless-charging phone—there's a lot to work with, especially at now somewhat more respectable charging speeds.
Regarding speed, the WPC told Android Authority back in January that the Qi2 standards group intends to standardize charging speeds above 15 W by mid-2024. If you need a fast charge, plugging in the right cable to a well-powered source is still the most certain route. But with magnetic alignment and a good deal more universal compatibility, Qi2 drags the broader wireless charging market forward.