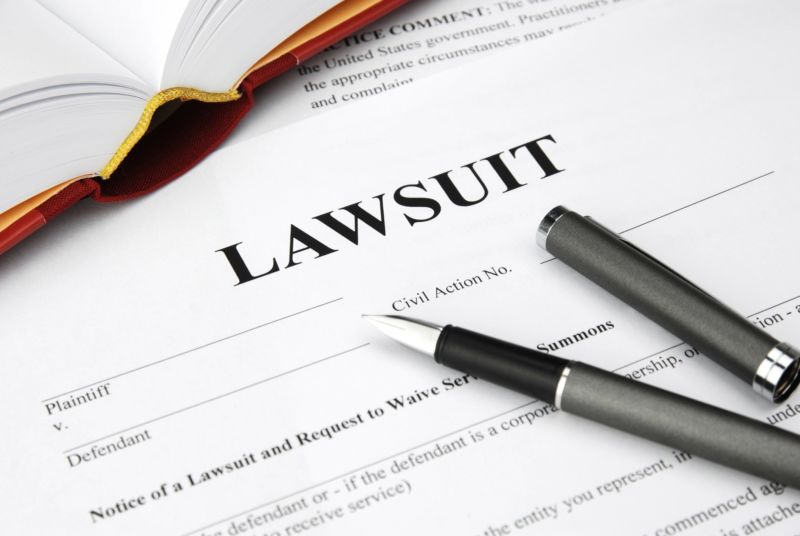 SpaceX has sued US Attorney General Merrick Garland and two other Department of Justice officials in response to the government's allegations that SpaceX discriminated against asylees and refugees in hiring. SpaceX denied the hiring discrimination claims and alleged that the DOJ's administrative process for handling the discrimination complaint is unconstitutional.
The Justice Department filed an administrative complaint against SpaceX on August 24 alleging that from at least September 2018 to at least May 2022, Elon Musk's space company "discriminated against asylees and refugees throughout its hiring process, including during recruiting, screening, and selection, in violation of the Immigration and Nationality Act."
The DOJ suit alleged that "asylees and refugees had virtually no chance of being fairly considered for or hired for a job at SpaceX." The DOJ complaint was filed through its own administrative hearing office in which cases are heard by administrative law judges. SpaceX is trying to stop that process by filing a lawsuit in US District Court for the Southern District of Texas.
SpaceX's lawsuit names as defendants Garland, Administrative Law Judge Carol Bell, and Chief Administrative Hearing Officer James McHenry. SpaceX asked the court for an injunction that would block the administrative proceedings, "declare them unlawful, [and] instruct the ALJ to dismiss the case."
SpaceX's lawsuit claimed:
SpaceX has not engaged in any practice or pattern of discriminating against anyone, including asylees or refugees. To the contrary, SpaceX wants to hire the very best candidates for every job regardless of their citizenship status, and in fact has hired hundreds of noncitizens.

But aside from being factually and legally insupportable, the government's proceedings are unconstitutional for at least four reasons: (1) the administrative law judge (ALJ) adjudicating the government's complaint was unconstitutionally appointed; (2) the ALJ is unconstitutionally insulated from Presidential authority because she is protected by two layers of for-cause removal protections; (3) the ALJ is unconstitutionally purporting to adjudicate SpaceX's rights in an administrative proceeding rather than in federal court; and (4) the ALJ is unconstitutionally denying SpaceX its Seventh Amendment right to a jury trial.
SpaceX isn't the only Musk-led company trying to block a federal investigation. In July, Musk's X Corp. asked a court to stop a Federal Trade Commission investigation, prevent the FTC from deposing Musk, and terminate a privacy settlement that Twitter agreed to before Musk bought the social network. DOJ lawyers defended the FTC's investigation in a response last week.
SpaceX pins hopes on SCOTUS ruling
SpaceX is trying to take advantage of a recent Supreme Court ruling in two cases against the FTC and Securities and Exchange Commission. As Columbia Law Professor Ronald Mann explained on SCOTUSblog, the unanimous April 2023 ruling "allows the defendants in both cases to short-circuit the administrative process and go directly to a district court to challenge the proceedings up front."
The SCOTUS ruling wasn't surprising, but it "confirmed a new avenue for pre-enforcement challenges to the administrative proceedings of federal agencies," Mann wrote. He added that "the prominence of a Supreme Court decision directly validating an end run around agency proceedings of two of the largest federal commissions—the FTC and the SEC—is likely to spur an uptick in cases trying to forestall commission enforcement proceedings."
SpaceX, pointing to this ruling, said in its lawsuit against the DOJ that the "Supreme Court has recently emphasized that federal courts should adjudicate structural constitutional claims like those presented here without waiting for agency proceedings to conclude. That is because the proceedings themselves impose a 'here-and-now injury' that 'cannot be undone' with appellate review."
The DOJ's Immigrant and Employee Rights (IER) Section opened an investigation into SpaceX in May 2020. The DOJ said that "SpaceX failed to provide documents responsive to IER's investigative requests" until the IER obtained a federal court order that required SpaceX to comply with a subpoena.
"In job postings and public statements over several years, SpaceX wrongly claimed that under federal regulations known as 'export control laws,' SpaceX could hire only US citizens and lawful permanent residents, sometimes referred to as 'green card holders.' Export control laws impose no such hiring restrictions," the DOJ said.
Out of 10,000 SpaceX hires between September 2018 and May 2022, only one was an asylee and zero were refugees, according to SpaceX data cited by the DOJ. The one asylee was hired about four months after the DOJ's IER Section notified SpaceX of its investigation.
The DOJ noted that SpaceX employees include "welders, cooks, crane operators, baristas and dishwashers, as well as information technology specialists, software engineers, business analysts, rocket engineers and marketing professionals," and said the "jobs at issue in the lawsuit are not limited to those that require advanced degrees.