Top Ten Tuesday is hosted by That Artsy Reader Girl.   You can find each week's topic on her site.
This week's topic is Books On My Fall TBR.
We'll see if I can stick to this or not.  I've already changed it once.  These are in no particular order, but I will list the arcs first (since I have to read those).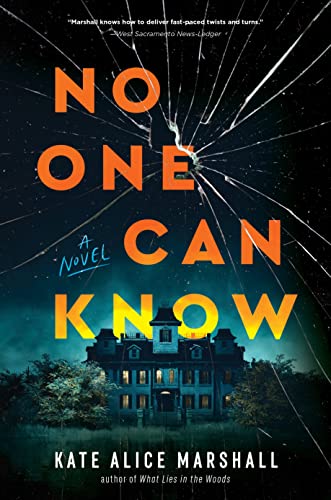 The author of What Lies in the Woods returns with a novel about three sisters, two murders, and too many secrets to count.
Emma hasn't told her husband much about her past. He knows her parents are dead and she hasn't spoken to her sisters in years. Then they lose their apartment, her husband gets laid off, and Emma discovers she's pregnant―right as the bank account slips into the red.
That's when Emma confesses that she has one more asset: her parents' house, which she owns jointly with her estranged sisters. They can't sell it, but they can live in it. But returning home means that Emma is forced to reveal her secrets to her husband: that the house is not a run-down farmhouse but a stately mansion, and that her parents died there.
Were murdered.
And that some people say Emma did it.
Emma and her sisters have never spoken about what really happened that night. Now, her return to the house may lure her sisters back, but it will also crack open family and small-town secrets lots of people don't want revealed. As Emma struggles to reconnect with her old family and hold together her new one, she begins to realize that the things they have left unspoken all these years have put them in danger again.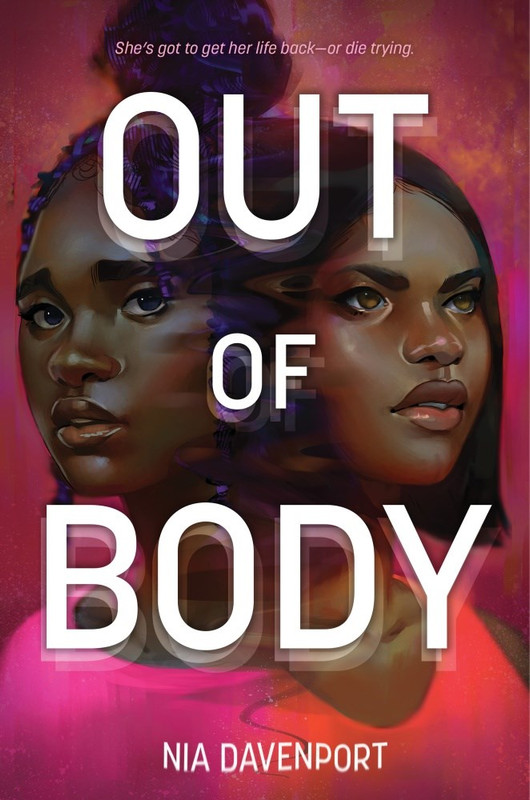 A high-stakes, propulsive YA thriller with a body-swap twist thoughtfully exploring themes of friendship and identity, perfect for fans of Tiffany D. Jackson.
Seventeen-year-old Megan Allen has been jumping from friend group to friend group in her high school, trying on identities like outfits. Nothing ever seems to fit—until she meets LC, the adventurous, charismatic girl who appears at her favorite coffee shop one day like magic. Finally, Megan feels like she's becoming the person she's meant to be: someone like LC.
On the night of their friendiversary, what was supposed to be a bonding experience ends in a waking nightmare. Suddenly, Megan is no longer herself. Too late, she realizes that LC has secrets—dangerous ones. Betrayed by her best friend, thrust into another girl's life, and targeted by LC's enemies, she must claim what makes Megan Megan to get her life back . . . or die trying.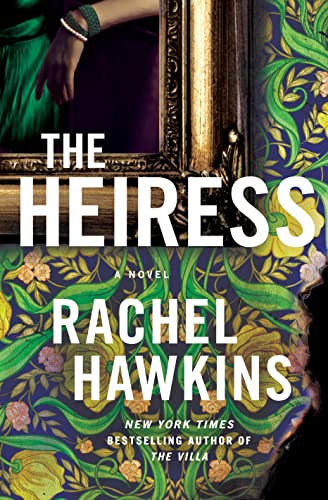 When Ruby McTavish Callahan Woodward Miller Kenmore dies, she's not only North Carolina's richest woman, she's also its most notorious. The victim of a famous kidnapping as a child and a widow four times over, Ruby ruled the tiny town of Tavistock from Ashby House, her family's estate high in the Blue Ridge mountains. In the aftermath of her death, that estate—along with a nine-figure fortune and the complicated legacy of being a McTavish—pass to her adopted son, Camden.
But to everyone's surprise, Cam wants little to do with the house or the money—and even less to do with the surviving McTavishes. Instead, he rejects his inheritance, settling into a normal life as an English teacher in Colorado and marrying Jules, a woman just as eager to escape her own messy past.
Ten years later, Camden is a McTavish in name only, but a summons in the wake of his uncle's death brings him and Jules back into the family fold at Ashby House. Its views are just as stunning as ever, its rooms just as elegant, but coming home reminds Cam why he was so quick to leave in the first place.
Jules, however, has other ideas, and the more she learns about Cam's estranged family—and the twisted secrets they keep—the more determined she is for her husband to claim everything Ruby once intended for him to have.
But Ruby's plans were always more complicated than they appeared. As Ashby House tightens its grip on Jules and Camden, questions about the infamous heiress come to light. Was there any truth to the persistent rumors following her disappearance as a girl? What really happened to those four husbands, who all died under mysterious circumstances? And why did she adopt Cam in the first place? Soon, Jules and Cam realize that an inheritance can entail far more than what's written in a will––and that the bonds of family stretch far beyond the grave.
In April Asher's next Supernatural Singles novel, a one-night-stand between a willful witch and a broody half-demon conjures an adventure that wouldn't be complete without several magical mishaps.
For her entire life, Rose Maxwell trained to become the next Prima on the Supernatural Council. Now that she's stepped down, it's time for this witch to focus on herself. And not think about her impulsive one-night stand with Damian Adams, a half-Demon Veterinarian who she can't get out of her head. Neither of them is looking for a relationship. But when Rose is sentenced to community service at Damian's animal sanctuary it becomes impossible for them to ignore their sparking attraction. A friends-with-benefits, no feelings, no strings arrangement works perfectly for them both.
After a sequence of dead-end jobs, it's not until Rose tangos with two snarly demons that she thinks she's finally found her path. However, this puts Damian back on the periphery of a world he thought he left behind. He doesn't approve of Rose becoming a Hunter, but if there's one thing he's learned about the stubborn witch, it was telling her not to do something was one sure-fire way to make sure she did.
Working—and sleeping—together awakens feelings Damian never knew he had…and shouldn't have. Because thanks to his ex's hex, if he falls in love, he'll not only lose his heart—but his humanity.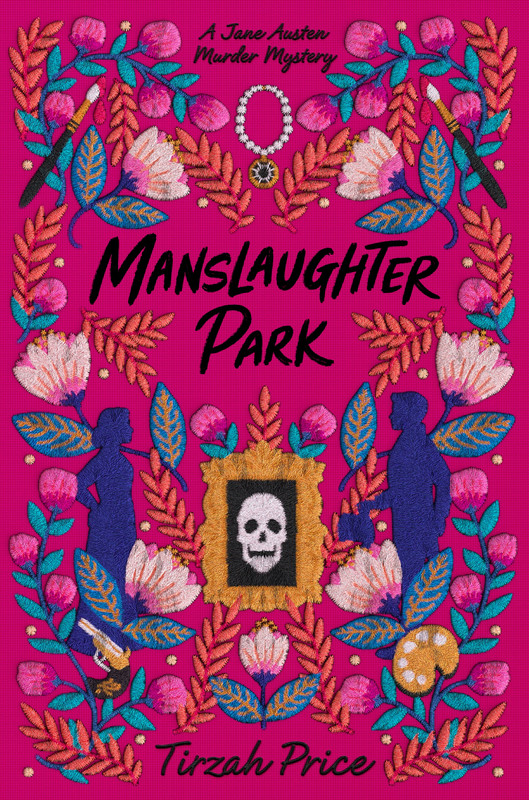 In this queer retelling of the classic novel and third book in Tirzah Price's Jane Austen Murder Mystery series, Mansfield Park is the center of a deadly accident (or is it?). Perfect for fans of the Lady Janies and Stalking Jack the Ripper.
Aspiring artist Fanny Price is an unwelcome guest at her uncle Sir Thomas Bertram's estate. It's his affection for Fanny that's keeping her from being forced out by her cousins Tom and Maria and nasty Aunt Norris, back to a home to which she never wants to return. But then Sir Thomas dies in a tragic accident inside his art emporium, and Fanny finds evidence of foul play that, if revealed, could further jeopardize her already precarious position.
Edmund, her best friend and secret crush, urges Fanny to keep quiet about her discovery, but Fanny can't ignore the truth: a murderer is among them.
Determined to find the killer, Fanny's pursuit for justice has her wading into the Bertram family business, uncovering blackmail, and brushing with London's high society when Henry and Mary Crawford arrive at Mansfield Park with an audacious business proposal. But a surprising twist of fate—and the help of local legends Lizzie Bennett and Fitzwilliam Darcy—brings Fanny more complications than she ever expected and a life-altering realization about herself she never saw coming.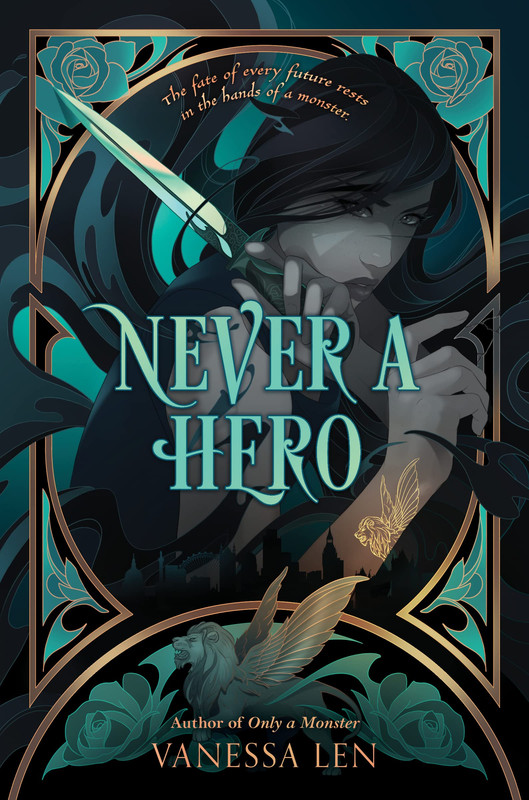 This sequel to the contemporary fantasy Only a Monster will take Joan deeper into the monster world, where treacherous secrets and even more danger await.
Despite all of the odds, Joan achieved the impossible. She reset the timeline, saved her family – and destroyed the hero, Nick.
But her success has come at a terrible cost.
She alone remembers what happened. Now, Aaron, her hard-won friend – and maybe more – is an enemy, trying to kill her. And Nick, the boy she loved, is a stranger who doesn't even know her name. Only Joan remembers that there is a ruthless and dangerous enemy still out there.
When a deadly attack forces Joan back into the monster world as a fugitive, she finds herself on the run with Nick – as Aaron closes in.
As the danger rises – and Nick gets perilously closer to discovering the truth of what Joan did to him – Joan discovers a secret of her own. One that threatens everyone she loves.
Torn between love and family and monstrous choices, Joan must find a way to re-gather her old allies to face down the deadliest of enemies, and to save the timeline itself.
Vanessa Len's stunning Only a Monster trilogy continues with this second instalment, a thrilling journey where a secret past threatens to unravel everyone's future.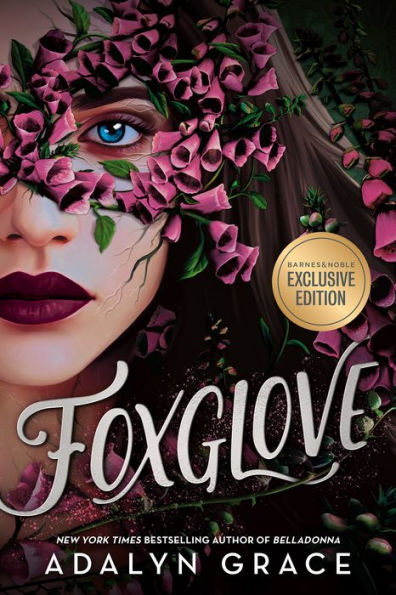 The captivating sequel to the Gothic-infused Belladonna, in which Signa and Death face a supernatural foe determined to tear them apart.
A duke has been murdered. The lord of Thorn Grove has been framed. And Fate, the elusive brother of Death, has taken up residence in a sumptuous estate nearby. He's hellbent on revenge after Death took the life of the woman he loved many years ago…and now he's determined to have Signa for himself, no matter the cost.
Signa and her cousin Blythe are certain that Fate can save Elijah Hawthorne from prison if they will entertain his presence. But the more time the girls spend with Fate, the more frightening their reality becomes as Signa exhibits dramatic new powers that link her to Fate's past. With mysteries and danger around every corner, the cousins must decide if they can trust one another as they navigate their futures in high society, unravel the murders that haunt their family, and play Fate's unexpected games—all with their destinies hanging in the balance.
Dangerous, suspenseful, and seductive, this sequel to Signa and Death's story is as utterly romantic as it is perfectly deadly.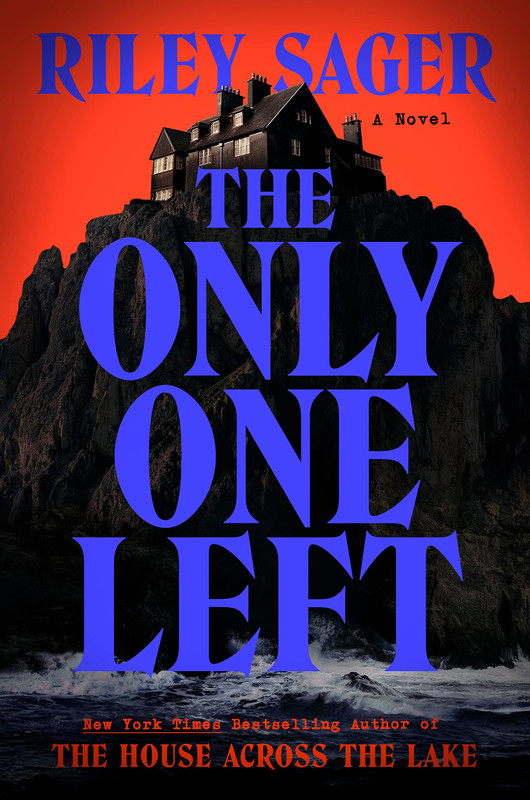 At seventeen, Lenora Hope
Hung her sister with a rope
Now reduced to a schoolyard chant, the Hope family murders shocked the Maine coast one bloody night in 1929. While most people assume seventeen-year-old Lenora was responsible, the police were never able to prove it. Other than her denial after the killings, she has never spoken publicly about that night, nor has she set foot outside Hope's End, the cliffside mansion where the massacre occurred.
Stabbed her father with a knife
Took her mother's happy life
It's now 1983, and home-health aide Kit McDeere arrives at a decaying Hope's End to care for Lenora after her previous nurse fled in the middle of the night. In her seventies and confined to a wheelchair, Lenora was rendered mute by a series of strokes and can only communicate with Kit by tapping out sentences on an old typewriter. One night, Lenora uses it to make a tantalizing offer—I want to tell you everything.
"It wasn't me," Lenora said
But she's the only one not dead
As Kit helps Lenora write about the events leading to the Hope family massacre, it becomes clear there's more to the tale than people know. But when new details about her predecessor's departure come to light, Kit starts to suspect Lenora might not be telling the complete truth—and that the seemingly harmless woman in her care could be far more dangerous than she first thought.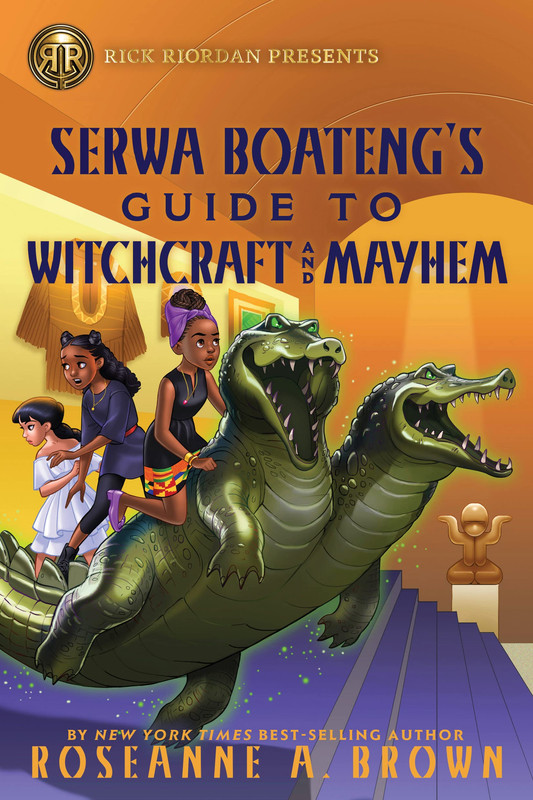 Best-selling author Rick Riordan presents the highly anticipated sequel to Rosanne A. Brown's explosive novel about a preteen vampire slayer, inspired by Ghanaian folklore.
After a lifetime of fighting creatures of black magic, twelve-year-old Serwa Boateng has just learned a devastating secret: she herself is half vampire! Now not only is she dealing with vampire puberty, she's on the run from the organization of Slayers she trained her whole life to join.
Serwa's only ally is her aunt Boahinmaa, an obayifo who urges Serwa to embrace her vampire side. Boahinmaa and her underlings are on the hunt for the Midnight Drum, from which they hope to free Serwa's grandmother. When they learn that the Abomofuo have hidden the Midnight Drum deep within the Smithsonian Museum of African Art in Washington, D.C., what do they do? Stage a heist to steal it, of course!
For their plan to succeed, Serwa will have to get close to her rival, a Slayer named Declan Amankwah, without revealing her real nature. Declan gets under her skin like no one else . . . and might just force Serwa to confront some truths she's tried hard to deny.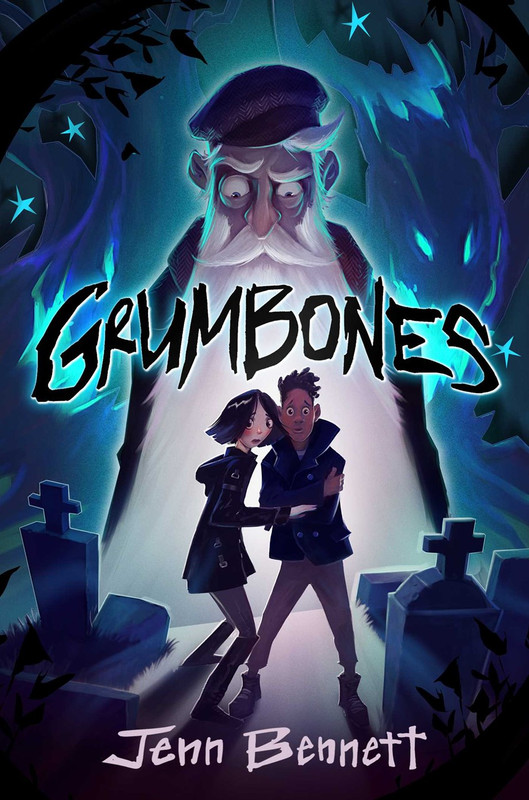 Pixar's Coco meets Neil Gaiman in this chilling middle grade novel about a girl whose quest to ensure her deceased grandmother is resting peacefully leads her to the magical and perilous kingdoms of the underworld.
Everyone in Whispering Pines knows their town is full of ghosts, but Helena Novak hasn't seen a trace of her late grandmother, Babi. Helena and her best friend, Ben, spend most of their free time in the cemetery, yet no amount of gifts on Babi's grave has lured her spirit out. But someone else has been paying attention.
Helena feels she's being followed, and one day, all Babi's grave gifts disappear. When Helena and Ben investigate, they find a secret door in a crypt that leads to the underworld itself. The sprawling subterranean world is a maze of eerie kingdoms, piercing castles, creepy forests, swirling seas, and crowded marketplaces full of unsavory characters. While the living can visit, if they get lost—or taken by the mysterious Nightmare—they won't be able to leave. Despite the danger, Helena is set on finding her grandmother and seeing for herself that Babi is doing well in this strange place.
So when eccentric underworld guide Grumbones offers to help Helena and Ben find their way, they think it's their lucky break. Sure, he looks like Santa's skinny evil brother and some of the memento mori spilling out of his pockets look awfully familiar, but better a slightly suspicious helper than none at all…right?
Have you read any of these?  Are any on your TBR?